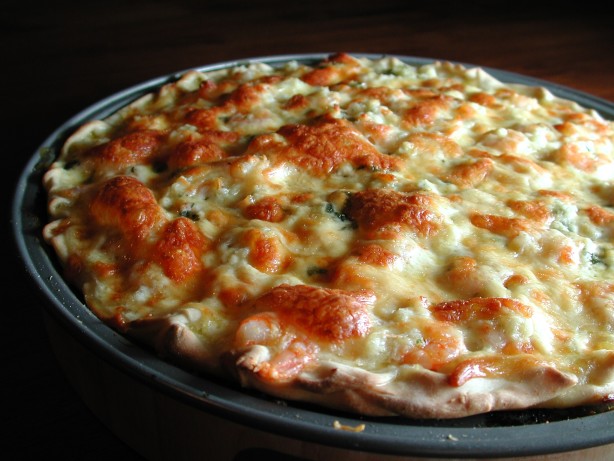 SEAFOOD PIZZA
Uno Chicago Grill Restaurant Copycat Recipe
1 1/2 cups peeled cooked shrimp
1 cup crabmeat (
can be fresh or imitation
)
1 1/2 cups shredded mozzarella cheese
1/4 cup grated parmesan cheese or 1/4 cup romano cheese
3-4 cloves minced garlic
1 teaspoon minced parsley
olive oil
1 pizza dough (
you can make your own or use a Boboli type crust
)
Saute garlic in olive oil for several minutes. Add shrimp and crabmeat, mixing well with garlic and olive oil. Add parsley. Sprinkle 1/2 cup mozzarella on pizza crust. Place crab/shrimp mixture on crust. Cover with remaining cheeses.
Bake according to your pizza crust directions (
typically, bake pizza until crust is golden brown and cheese is melted and bubbling, about 15 minutes
). Cut and serve with cocktail sauce. Makes 1 pizza.